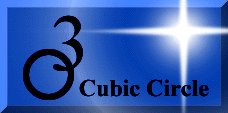 Rules to our Internet services
(the fine print):

---
You have to ensure that you always will have payed your subscription fee at least one month in advance. Should you fail to oblige, you run the risk to lose your account/files/E-mail (after which the entry fee will have to be payed again). You're completely free in determining when you fulfill your payments. Current practice is such that after receipt of the invoice you will have 14 days to transfer the money to our account. The invoices currently are sent at the start of the subscription-month.
Free hours which have not been used up will automatically be carried over to the next month, the maximum number of hours that can be carried over is equal to the number of free hours that you already receive with your monthly subscription.
You can switch subscription types at any monthly boundary. Switching from a smaller to a larger subscription type costs the difference in entry fees extra.
You are responsible for keeping your password secret. If you suspect abuse, change it immediately because otherwise people can use our servers at your cost.
There is a one-month cancellation notice for the subscription (both from our and from your side).
All your E-mail will be handled as if they were regular letters with regard to privacy (as far as justice permits), however, we cannot guarantee this anymore as soon as your E-mail has left our servers. Should you desire to have a stronger guarantee for your privacy, then you are obviously free to encrypt your E-mail any way you like.
You accept full responsibility for all data passing through our servers using your account. We cannot be held liable for any abuse by you or under your account.
Our tariffs are based on so called fair-use. Should the traffic generated by you prove to be excessively more than fair-use, we shall be forced, after consulting with you, to charge special fees. Most users will never be affected by this; this rule would become effective when you, for example, would receive 500MB of E-mail in one day.
If needed, necessary changes to our rules, terms and pricelists can be made which will take effect after the period specified in the announcement.
We cannot be held liable for any damage or loss of income that is a direct or indirect result of the use or the inability to use the services offered by us.
A possible right, from your side, to any damageclaims will always be limited to a maximum of the subscription fee you have payed for the current month.
We strive to keep our services available 24 hours a day and seven days a week. Should it be the case that for a period of seven days our servers are unreachable, then you can request a refund on a corresponding part of your subscription fee. This does not apply in case it happens due to circumstances beyond our control (e.g. due to natural disasters).
Dutch law applies to all relationships between us and our clients. Any differences will be tried by a qualified Dutch judge.
We reserve the right to refuse subscriptions without obligation to reveal the reason.
---
---